BP2000H - Industrial Grade Air Purifier, Air Filtration Systems - Horizontal - Wall Mount - Ceiling Suspended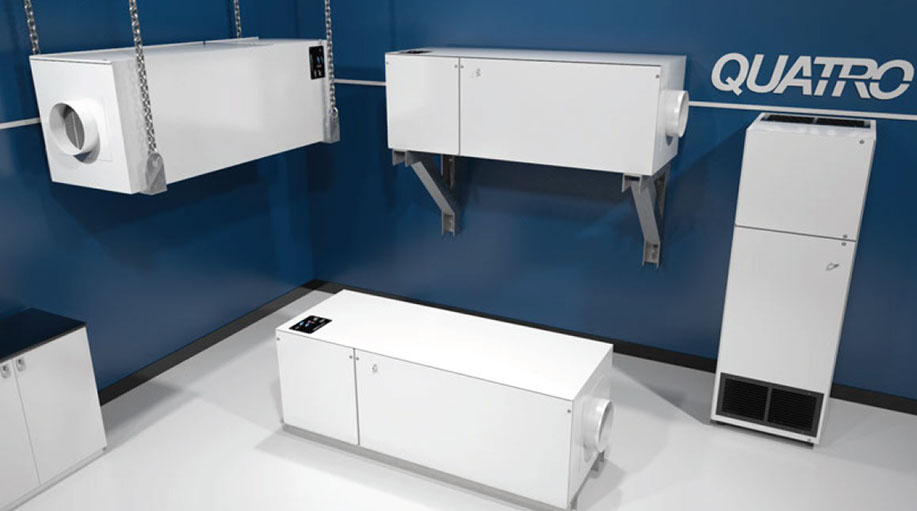 NOTE: Mounting hardware and installation services are not included with the unit.
Designed to handle high concentrations of chemicals, gases, odors, particles and biological contaminants, the BP2000H delivers superior air quality for virtually any application that requires removal of chemicals, vapors and particles directly at the source.
MULTI-STAGE FILTRATION SYSTEM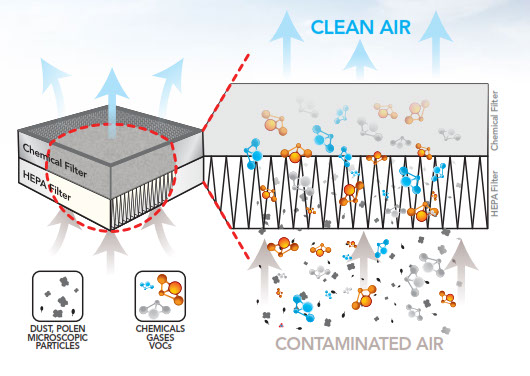 The 5-stage filtration system offers enhanced protection against a wide range of airborne pollutants including chemical compounds, gases, odors and particles.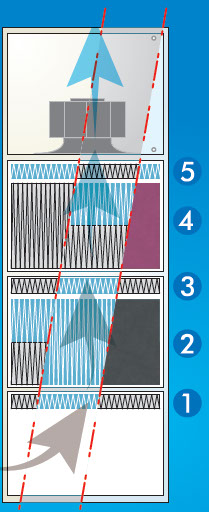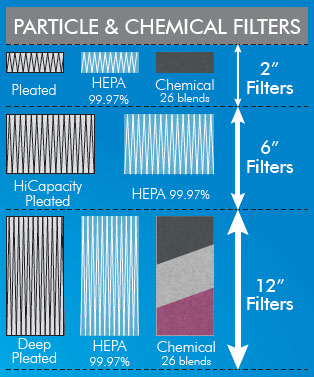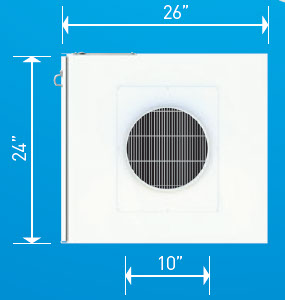 Dimensions: H x W x D
68 x 24 x 26 (in), 350 lbs
180 x 61 x 66 (cm), 159 kg
Airflow (nominal): 1000 CFM (472 liters/s)
HEPA filter: 99.97% of particles down to 0.3 micron
Chemical filter: up to 240 lbs (110 kg); 26 blends available
UV Light available (certain configurations)
Power: 120V, 60Hz, 4A / 230V, 50Hz, 2A
Sound levels: < 54dbA at low speed
Cabinet: Heavy Gauge Welded Steel
Options: High air flow configurations; various diameter inlet/discharge collars for ducting, pressure gauges, custom filter sequences, OEM branding, variable speed control, audible alarms, visual alarms.