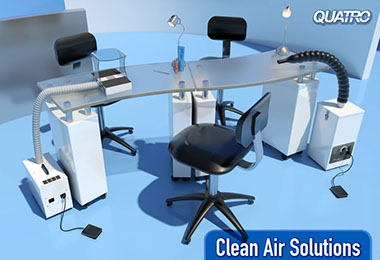 Clean Air Solutions for Nail Salons, Spas, Podiatry - Source Capture
Priced under $800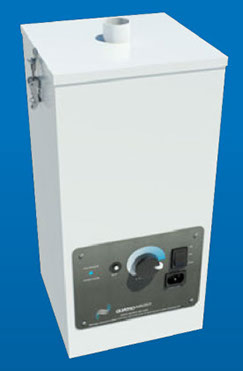 medEVAC mini
Compact Dust - Odor Extractor
Model: MEm-117LRK
$699.00 USD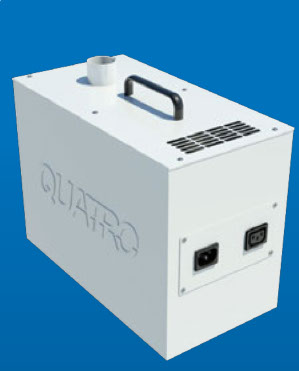 BASIC
Portable Dust Extractor
Model: BA-FA11
$466.00 USD
Single speed unit
High speed turbine
Handle allows portability
Disposable filter bag
Odor & HEPA filters
Includes remote foot-pedal with 6-ft cord
Multi-speed unit
High speed turbine
Easy filter access
Easily disposable filter bag
Odor & HEPA filters
Includes remote foot-pedal with 6-ft cord
Accessories to complete your Nail Salon Source Capture Dust and Odor Extractor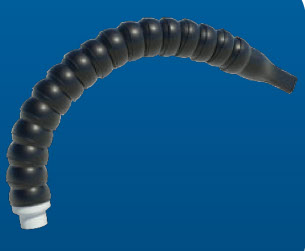 Extraction Arm
Source Capture - nozzle tip
PN: AA304
Modular, flexible design
Can be used with either unit
$99.00 USD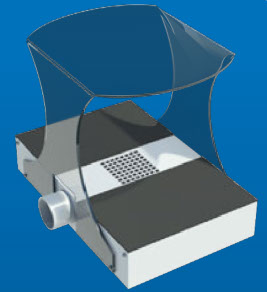 AirBubble
Containment & Capture
PN: AA311
Comfort cushions
Can be used with either unit
$99.00 USD
Recirculating Air Filtration System for Nail Salon Dust and Odor Removal
Recirculating Air Filtration Systems, stand-alone, room Air Purifiers works to reduce dust and odor in the workplace, but not immediately. The odors, chemical gases, fumes and dust need to get to the unit for the unit to remove them.
The larger the system , the higher the number of the air changes per hour (ACH) and the quicker this happens in cleaning the air of particulates and bad odor.
The unit should be equipped with an Activated Carbon Filter (Chemical Media) and a HEPA Filter.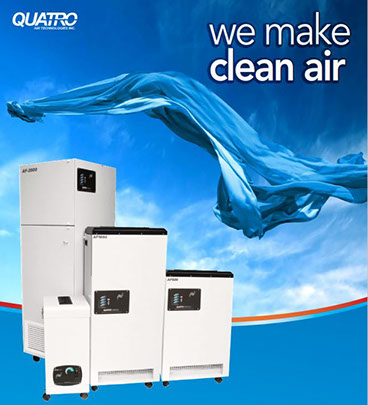 1-800-626-0664


www.airpurifiers-r-us.com